Midwest Labradoodle
Welcome to Midwest Labradoodle. Your Premier Australian Labradoodle Breeder! 
PUPPY AVAILABILITY!
(Please fill out the puppy application under the contact drop down box and I will contact you by phone to go over all the details).
Australian Multi Gen Labradoodle Puppies.
Minis, Mediums & Standards!

Low To Non Shedding Puppies!

Sweet Temperaments!

Allergy Friendly!

Highly Intelligent! 

Easily Trained!

Adorable! 

Extensive Socialization!

Close to Milwaukee, WI & Chicago, IL

Breeders of Quality Australian Labradoodles!
The first step is to fill out the puppy application. Once I receive your application, I will contact you by phone with all the details. Link to our puppy application: Puppy Application 
*Do not miss out on our upcoming litters of  stunning Australian Multi-Gen Labradoodles! These litters are going to be exceptional. Super sweet temperaments with low to non shedding coats!!  Our puppies always go very fast…
Australian Labradoodle Breeder Located between Milwaukee, WI  & Chicago, IL Australian Multi-Gen Labradoodle puppies from Midwest Labradoodle will enrich your life with love without the worry of allergy issues. We are a professional family breeder of the highest quality Multigenerational Australian Labradoodle Puppies. Australian Labradoodles are intelligent, low to non shedding, hypoallergenic, and very family friendly and of course beautiful!! 
Our puppies come from health tested parents, dewormed, up to date on shots, vet checked, dew claws removed, micro chipped, 30 days of free Trupanion pet health insurance (must be activated within 24 hours) a spay/neuter contract (must be done by 9 months), a 2 year health warranty and completely socialized!
Here at Midwest Labradoodle we specialize in the Australian Labradoodle because they have been selectively bred for many generations to produce their nice temperament, beauty, allergy friendly coats & great health. Most our Australian Labradoodle bloodlines originate with Rutland Manor & Tegan Park in Australia. We have both Australian multi gen lines and new American multi gen lines which increases genetic diversity. All of our breeding dogs have gone through all the required health testing for breeding.  
Here at Midwest Labradoodle our mission is to educate prospective adoptive parents and to match those who qualify with the very best quality Australian Labradoodles available.
The choice you make in your adoption is very important and we understand that. Education is the key to making an informed decision.     
Please feel free to Contact us and we will be happy to go over every step of our program with you. It is an amazing and fun journey that starts at conception!
Click here to fill out our puppy application: Puppy Application 
The application is the very first step to this amazing journey! Once we receive your application, we will contact you by phone with details regarding our upcoming litters!
What are our customers saying about us?
Laddie with his new Mommy:
 Laddie as a puppy….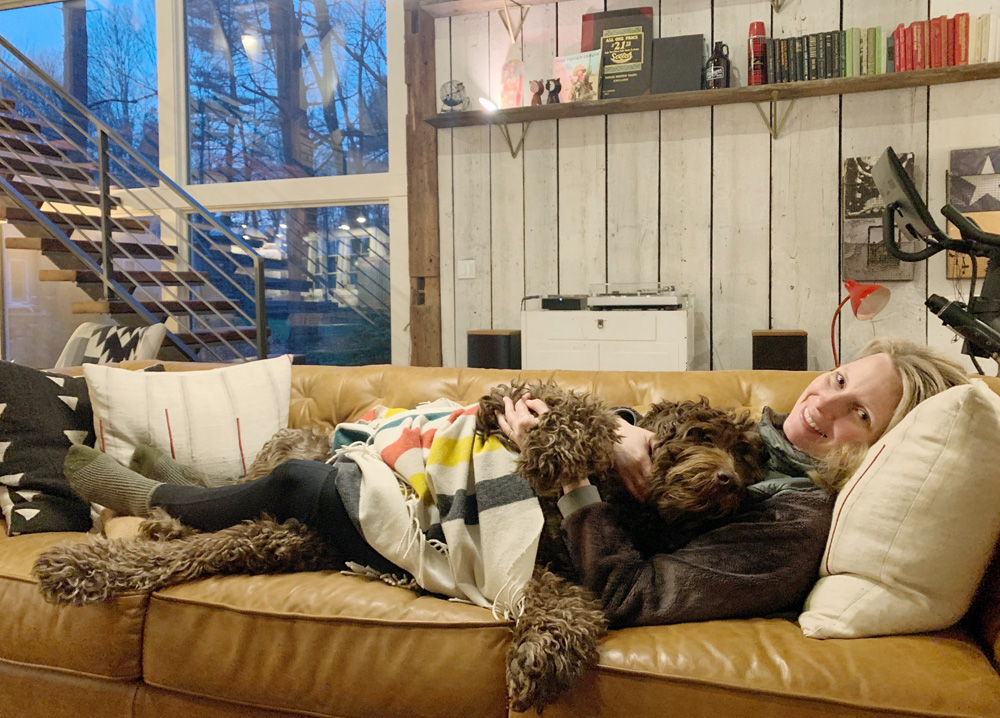 Laddie full grown… 🙂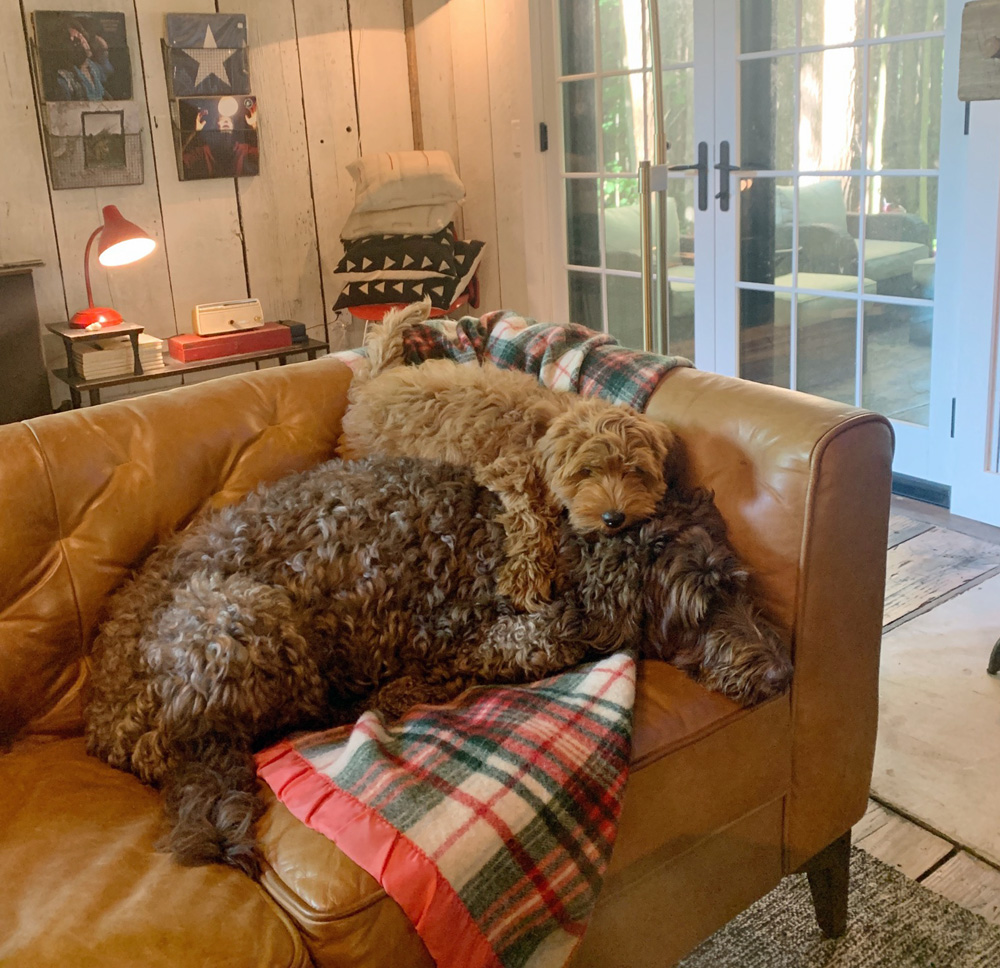 And Laddie now with his new little Sister… Indy!
Laddie's new little Sister… Indy 🙂
Feel Free to visit our Testimonials page for more family testimonials. *Click on Testimonials
Midwest Labradoodle is a Christian business where Jesus Christ is honored & glorified! We truly are blessed to be able to do what we love giving Him all the credit, praise & glory for making Midwest Labradoodle a reality! "So, whether you eat or drink, or whatever you do, do all to the glory of God."  1 Corinthians 10:31  
Our puppies are given the very best care from day one as we participate in the ENS-Early Neurological Stimulation/Bio-Sensor program and we take time for extensive Socialization with all of our puppies from the day they are born! 
Many hours are invested in your new puppy every day that they are with us! We not only socialize our puppies with our own families-we bring them out when we can and socialize them out! 
We visits grade schools, preschools & nursing homes with our puppies when we can. Our puppies meet many different people of all ages before they come home to you at 8 weeks! We will start working with your puppy from the day he/she is born.
We are using parts of Jerry Hopes "Guide To Raising Superstar Dogs" program!" Visit our "Puppy Socialization Page" under the galleries link to see more of our socialization program.
We here at Midwest Labradoodle have A TOP NOTCH

SOCIALIZATION PROGRAM.
WE PRESELL MOST OF OUR LITTERS BEFORE THE PUPPIES ARRIVE. IN SOME CASES EVEN BEFORE THE "HONEYMOONS" EVEN TAKE PLACE.
WE WILL TAKE APPLICATIONS

UP TO 1 YEAR OUT! RESERVE NOW AS WE PRESELL OUR LITTERS.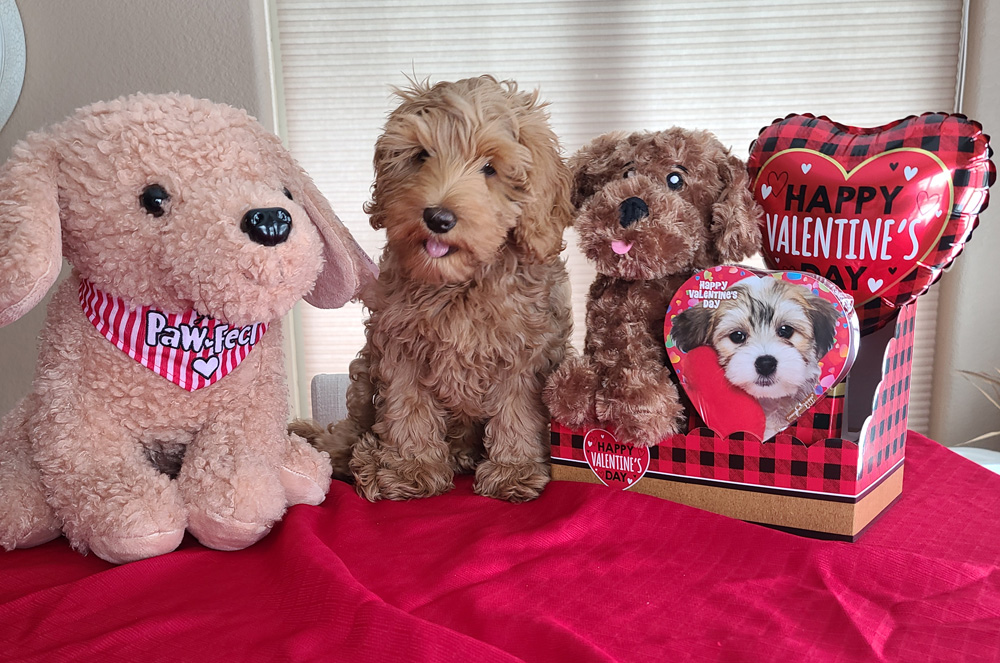 Skylar
Our Puppies are often mistaken for stuffed animal doggies! 🙂
Cody!